Aquarium Designer with 25 Years of Design & Installs in UK
Aquarium Services have been in business since 1995 as specialists in the design, installation and maintenance of bespoke aquariums for both residential and commercial clients.
We have installed hundreds of bespoke aquariums across the UK in offices, private homes, restaurants, hotels, hospitals, care homes and schools. We currently service a large number of aquariums up and down the country but also have many clients who like to maintain their own aquariums with occasional assistance from us if required.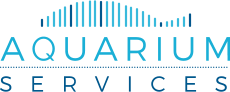 Experience
With over 25 years of experience, rest assured we know the custom aquarium business inside out.

Aquarium Pioneers
From the very beginning we have been pioneers in the installation of 'through wall aquariums', these are not the 'picture frame' aquariums which can be bought off the shelf and hung on the wall but are full sized aquariums between two rooms which create an amazing two sided feature.

UK Coverage
Based near Peterborough we cover virtually all of the UK. This central location means that as well as being able to easily maintain our London and South East clients, we are also within 3-4 hours of most of England.

Custom Specilaist
We specialise only in bespoke aquariums, we are NOT a shop, therefore we give our full attention to our clients without the distraction that running a retail shop inevitably brings.

Materials
All of our bespoke aquariums are manufactured in the UK from the highest quality British float glass in thicknesses ranging from 6mm to 38mm and above depending on the overall dimensions.

Longevity
The specialist aquarium glass we use ensures not only clarity but also the longevity of your aquarium. We are still servicing aquariums which we installed over 20 years ago!

Knowledge
With many years of experience in our field we have had the opportunity to choose what we consider to be the best equipment available. So you can be safe in the knowledge that the equipment on your aquarium will give you years of good service.

Satisfaction
Customer satisfaction is our main priority, we regularly have repeat business from clients, especially commercial clients, which we hope underlines this.
Hello, I'm Jeremy Thompson
I set up Aquarium Services in late 1995 after several years in the trade. I could see back then that there was an opening in the market for a business specialising in low maintenance aquariums at reasonable prices, custom built to clients' requirements and across the UK.
My strength is that as a small business owner I deal with all aspects of your aquarium design and installation, from initial enquiry to installation and beyond. I am very proactive and enthusiastic about every aspect of the business. Based centrally in Cambridgeshire, we are well placed to cover the whole of the UK and have installed aquariums all over England, Scotland and Wales.
Over the past 25 years I have personally overseen every project at Aquarium Services, and have ensured that my clients' satisfaction is a priority. I have many happy customers who still own their aquariums which we installed as early as the 1990's, and can provide references and testimonials from a wide range of aquarium projects large and small – perhaps similar to one you have in mind.
Do you have an aquarium project?