Mrs P Worthington – Preston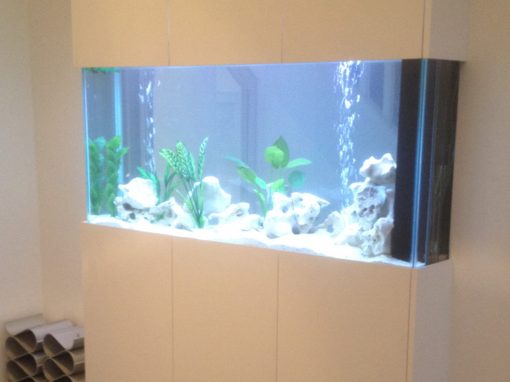 From my initial email enquiry the communication was superb, Jeremy responded promptly to all my emails answering my many, many questions, guiding us with photos showing the frame needed and providing expert help and advice. Nothing was too much trouble. On delivery day Jeremy called us en route so that my husband could meet him at home. The whole process has been seamless. Nothing is too much trouble. I cannot recommend them highly enough. I'm very excited to unveil my new tank in a couple of weeks. Thank you so much.
Mrs P.Worthington
Preston
Hello, I'm Jeremy Thompson
I set up Aquarium Services in late 1995 after several years in the trade. I could see back then that there was an opening in the market for a business specialising in low maintenance aquariums at reasonable prices, custom built to clients' requirements and across the UK.
My strength is that as a small business owner I deal with all aspects of your aquarium design and installation, from initial enquiry to installation and beyond. I am very proactive and enthusiastic about every aspect of the business. Based centrally in Cambridgeshire, we are well placed to cover the whole of the UK and have installed aquariums all over England, Scotland and Wales.
Over the past 25 years I have personally overseen every project at Aquarium Services, and have ensured that my clients' satisfaction is a priority. I have many happy customers who still own their aquariums which we installed as early as the 1990's, and can provide references and testimonials from a wide range of aquarium projects large and small - perhaps similar to one you have in mind.
Do you have an aquarium project?