Salt Water Marine Aquarium Design & Installation
Also known as salt water aquariums, marine aquariums are often considered to be the ultimate in fishkeeping. Being much more sensitive to changes in water quality than tropical fish, marine fish need very high quality water which usually means more regular maintenance.
They cannot be filled with tap water but require pure water such as reverse osmosis filtered water which then needs to be salted using marine grade salt (widely available) to the correct level. For regular water changes the options are usually to buy pre salted water in or to have a small reverse osmosis system set up near the aquarium.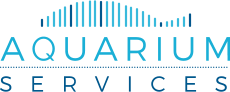 Made in Britain
All custom aquariums designed and manufactured in the UK

Custom Specilaist
Custom tank specialist; it's all we do (we are not a shop)

High Quality Glass
High quality British float glass up to 38mm thick

Aquarium Experts
Expert specialist knowledge E.G. Though wall aquariums

Vast Experience
25 Years experience in aquarium design & installation

Customer Satisfaction
100's aquariums installed, 100's of satisfied customers
What is the design & installation process?
Call us on 01832 275576 or get in touch via our Contact Page. We will be happy to discuss your ideas and provide a rough idea of cost.


When you are ready we will come to your premises to discuss the best options with you and take accurate measurements.
We then give you a firm, no obligation quote.


Once you are happy with this and wish to place an order, we can get the ball rolling subject to payment of a deposit (typically 50%).
Our UK based manufacturing team get to work to construct your bespoke aquarium.


We book in a date for the installation, which will be within 4 weeks of a the order being placed.
The tank is installed, filled and set up with top quality filtration, heating and lighting equipment.


The fish can be introduced approximately 10 days after installation, once the water has achieved the right conditions.
Let's talk about your project