L Shaped Aquarium In Black Gloss [39]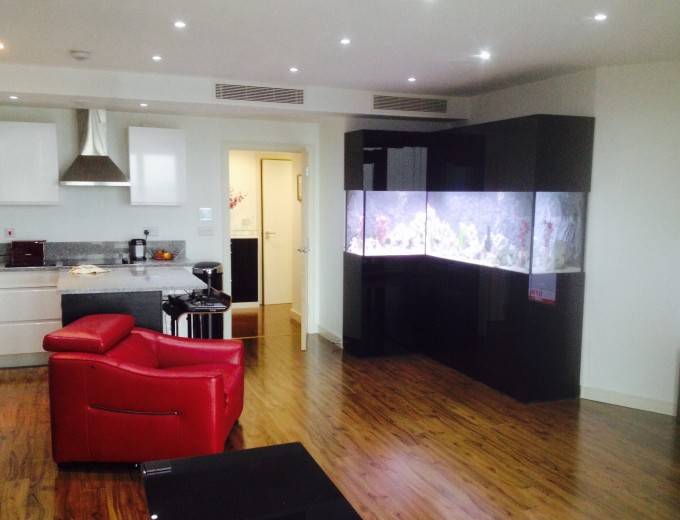 L Shaped Aquarium In Black Gloss [39]
This L shaped aquarium was designed to cover 2 walls in our client's 21st floor apartment in South West London.
Due to its size and shape and the limitations of delivery the aquarium was built on site. This is a process that typically takes around 3-4 hours.
The aquarium was set up with a number of high powered filters, turning over 3000 litres per hour, this has meant that our client can easily maintain it himself.


240cm L X 50cm D X 75cm H