Branded Exhibition Aquarium [29]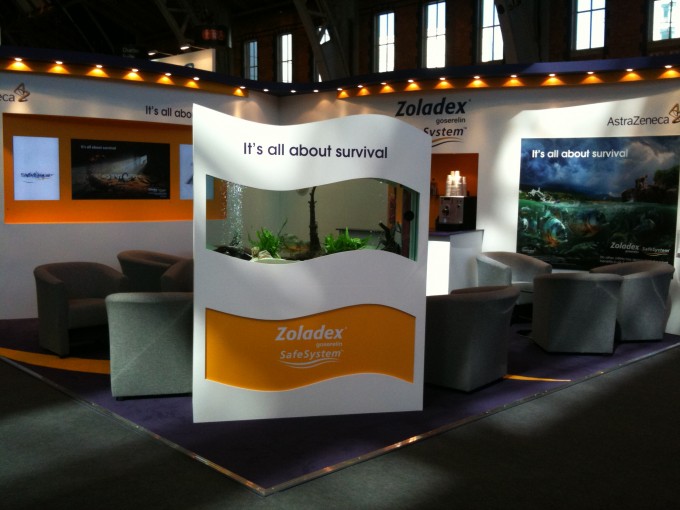 Branded Exhibition Aquarium [29]
This purpose built exhibition aquarium was commissioned by pharmaceutical company Astra Zeneca specifically for an exhibition in Manchester. The aquarium was designed to complement the branding of a particular product which happens to include images of Piranha fish.
We worked with their stand designers at short notice to supply, set up and stock this 450 litre Piranha aquarium for a week long exhibition.
This meant transporting the aquarium, equipment, matured water and the fish themselves and setting it up in a short period of time and then stripping it all down again 5 days later.