London Designer Home Aquarium [30]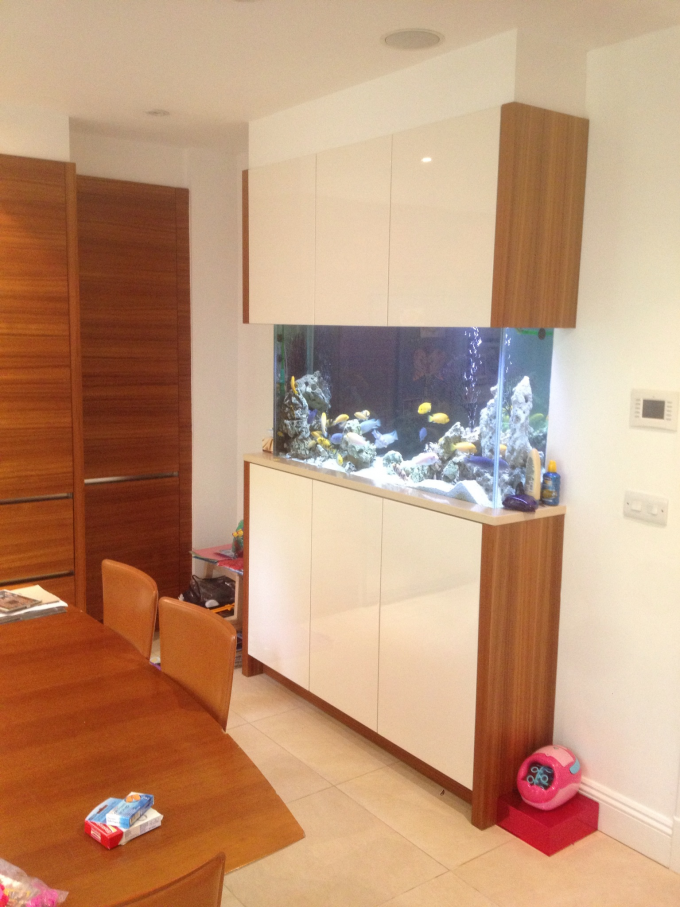 London Designer Home Aquarium [30]
This designer home aquarium is double sided and can also be seen from the hallway of this house in North London. It houses a hugely successful group of breeding African Cichlids which are large and colourful fish with a bit of character.
As with many other of our aquariums the filters are housed below along with the aquarium heater.
Aquarium servicing is carried out 5-6 weekly.
This aquarium has now been running for over 15 years and has always delighted our clients and their young family